The Cagle Diaries is a food blog, managed by Melanie out of Houma, Louisiana (just outside of New Orleans). You can contact Melanie at [email protected].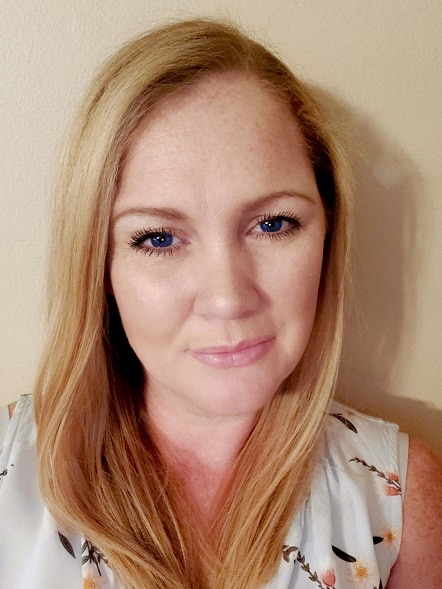 Hi, I'm Melanie!
Just a British girl, transplanted in the deep south of Louisiana, raising my two babies and trying not to get carried away by the mosquitoes!
It took me a while to figure my way around things here but in the end I realized life boils down to two things here. Good food.... and great food.
I learned how to make the best roux, that most dishes need a Holy Trinity and you can put Creole Seasoning on pretty much everything!
If you're not from Louisiana (like me) but want to learn how to cook like a Cajun, I got you. I get it - because I've been there.
Here on The Cagle Diaries blog you'll find great southern and Cajun inspired dishes with step-by-step tutorials helping you make these great dishes perfectly every time.
How It All Began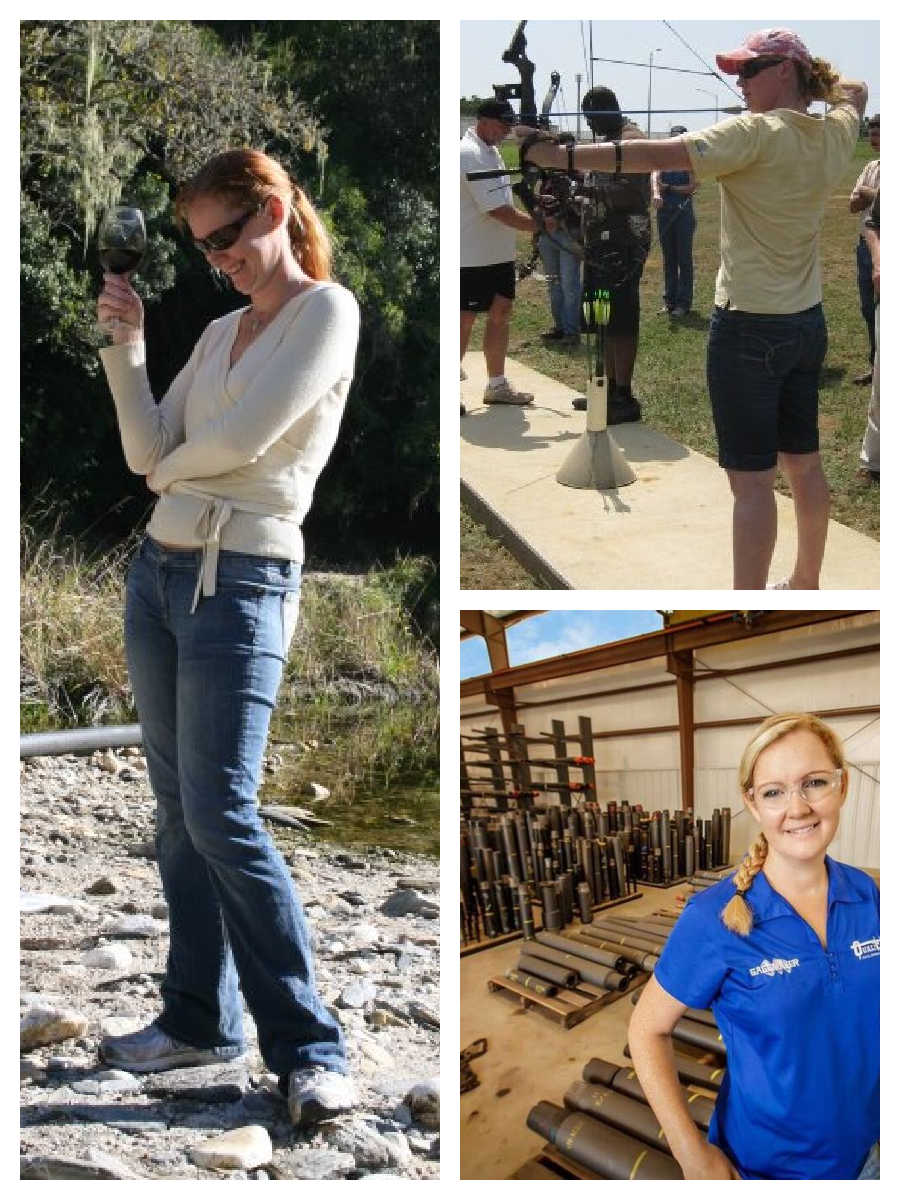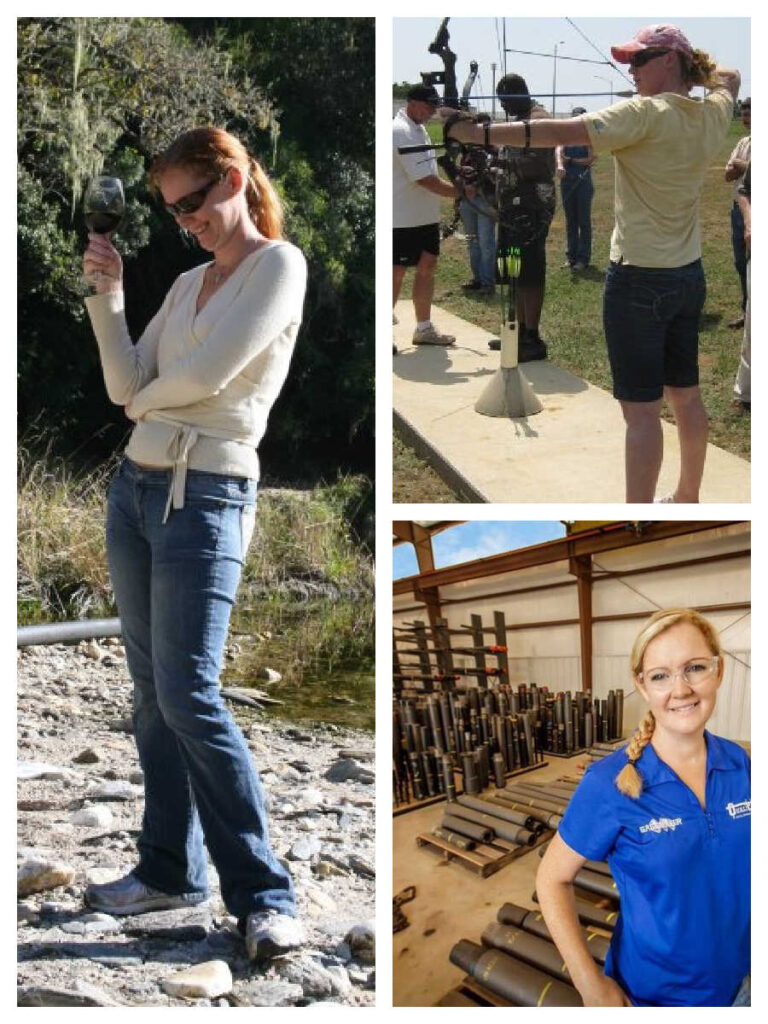 So there I was, minding my own business. I worked as an expat traveling from Cape Town, South Africa to Angola West Africa every 28 days. I worked in the oilfield, in the safety and quality division. My job was to keep the guys on track and going home in one piece.
I worked there for 5 years and that was where I met my husband James. We worked for the same company and it wasn't long before he snapped me up and had me living in the USA. All the way down the bayou in fact, in South Louisiana.
We started our own business in Calibration and ran it for 10 years until the fall of the oil price really decimated us. That was when I decided to spend some time on a food blog. Not with any real intention of making it big - it was more of a passion for me because I have always had a love for cooking. My palate is very experienced having traveled all over the world and lived in different countries, I just wanted to share what I was learning.
I wanted to start keeping a record of the wonderful food here in South Louisiana. These Cajuns really know how to cook (my husband is one of them). After a while though, I realized that I really enjoyed keeping a blog and so turned it more professional during the time that Covid hit us.
So that year was all about spending time with my kids and growing my food blog...
My beautiful babies, so proud of the blackberry pie they made with the blackberries they picked!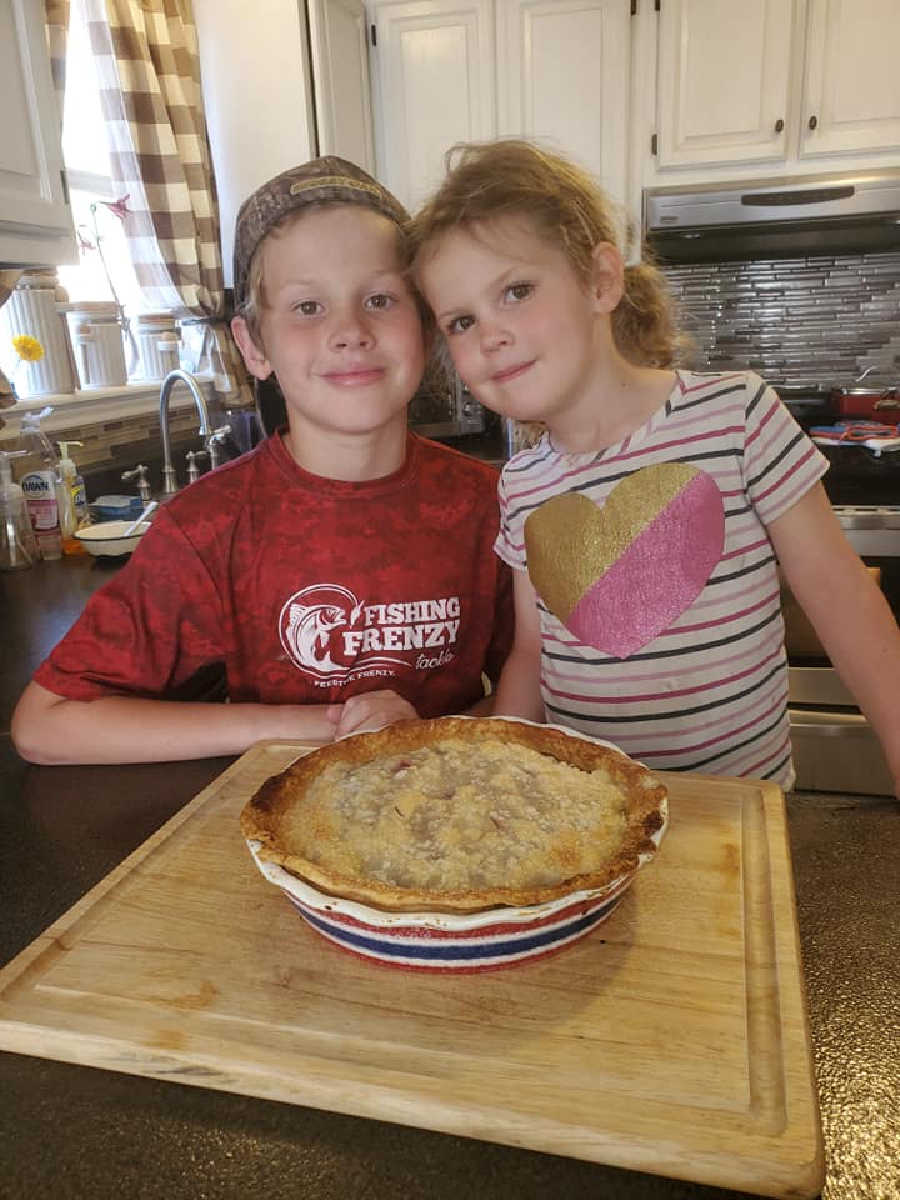 10 Facts About Me You Never Knew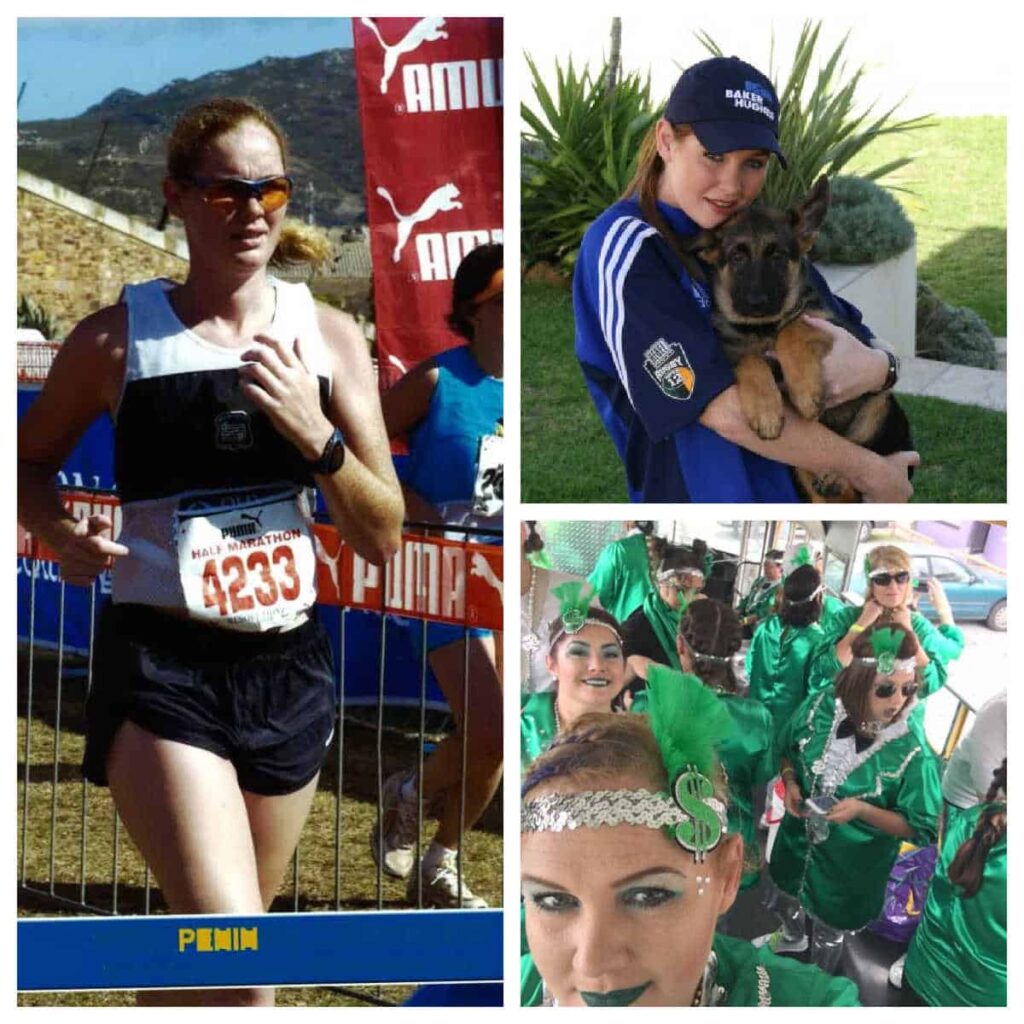 My favorite color is yellow.
My biggest fear is to fail (at anything).
The wildest thing I ever did was to do the highest bungee jump off a bridge in the world. That was wild!
I used to run. A lot. I ran long distance marathons, even one ultra marathon (56km).
I ride in Mardi Gras parades in my local town. Great girl time.
I love German Shepherds. I am a huge fan of the breed.
I studied wine-making at the University of California (Davis Extension) and have a very healthy respect for the drinking of it 😉
I am a natural red-head - if you can't tell from the freckles... and blue eyes.
I used to scuba dive a lot when I lived in South Africa. That was one of my passions.
I am an Archery fanatic. Not only for the sport, but I love to deer hunt too. I only bow hunt though, I like the challenge - plus we are big venison fans too - so win win. Check out my favorite picture below - I was still hunting when I had 2 weeks to go to give birth!
My Absolute Favorite Picture
Sharing is Caring ❤ Like My Facebook Page
My Credentials
I started my very varied career in the Hotel and Catering Industry. I lived in the hotels I worked in and got to experience every aspect of running a hotel. I loved the dining side of things I took special interest in the menus and the cooking of the dishes. Watching those chefs work was inspiring and it's true. Most do have a temper!
Somewhere along the way I pivoted and ended up in the oilfield, which I'm glad I did because I was able to travel in this job and got to experience life and different country's cuisines. I did enjoy the food in South Africa - I lived there for 15 years and absolutely loved it. They have a very Mediterranean style of cooking, which is fabulous.
Since coming to South Louisiana I have become fascinated by the Cajun way of cooking. A lot of African and Spanish influence in the flavors and spices which has evolved due to the hardships of the history here in the South.
I have grown my food blog due to the love of this cuisine, published a cook-book and even been featured on Fox News a few times.
As I keep growing I hope you'll stick around so we can get to know each other and you can help and watch me grow this blog into something I hope the whole world will see!
Following is a list of the recipes I think you should see first:
Seafood Gumbo - This is one of our favorite recipes - especially during the colder months, it's a traditional south Louisiana dish and is spectacular to serve (with not that much effort!)
Crock Pot Pinto Beans - this has become one of The Cagle Diaries' most famous recipes! It went viral on Reddit for a while and has been pinned on Pinterest too many times to count. It's a surprisingly meaty dish and being cooked in the crock pot it can cook by itself all day!
Boiled Crawfish - If you're like me, I had never even heard of crawfish before I moved here to marry my husband. Boy oh boy they're good though, the combination of everything in this big ol' boiling pot is absolutely delicious.
Banana Pudding Brownies - this was my first really viral recipe that people seem to go nuts over. I know, I get it. It's genius. A chewy brownie that tastes just like banana pudding! This recipe cannot be missed from this list!
Pastalaya - this recipe is so surprisingly easy to make, it is just like Jambalaya but with pasta instead of rice. These Cajuns sure know how to come up with some great food ideas!
There's a few of our most popular recipes to get you started on your way to knowing me. I hope you enjoy, again, feel free to contact me if you have any comments/questions/pointers. I love to hear from my readers.
Love y'all!
Now you know everything about me... it's your turn!
Email me at [email protected] - I'd love to hear from you and yes, I do answer my own emails!