Like many folks at Halloween we like to bust out the grill in the front yard (and so we're looking for Halloween BBQ Food ideas) fill a bowl with your Halloween candy and wait for those little ghosts and ghouls to come Trick Or Treat.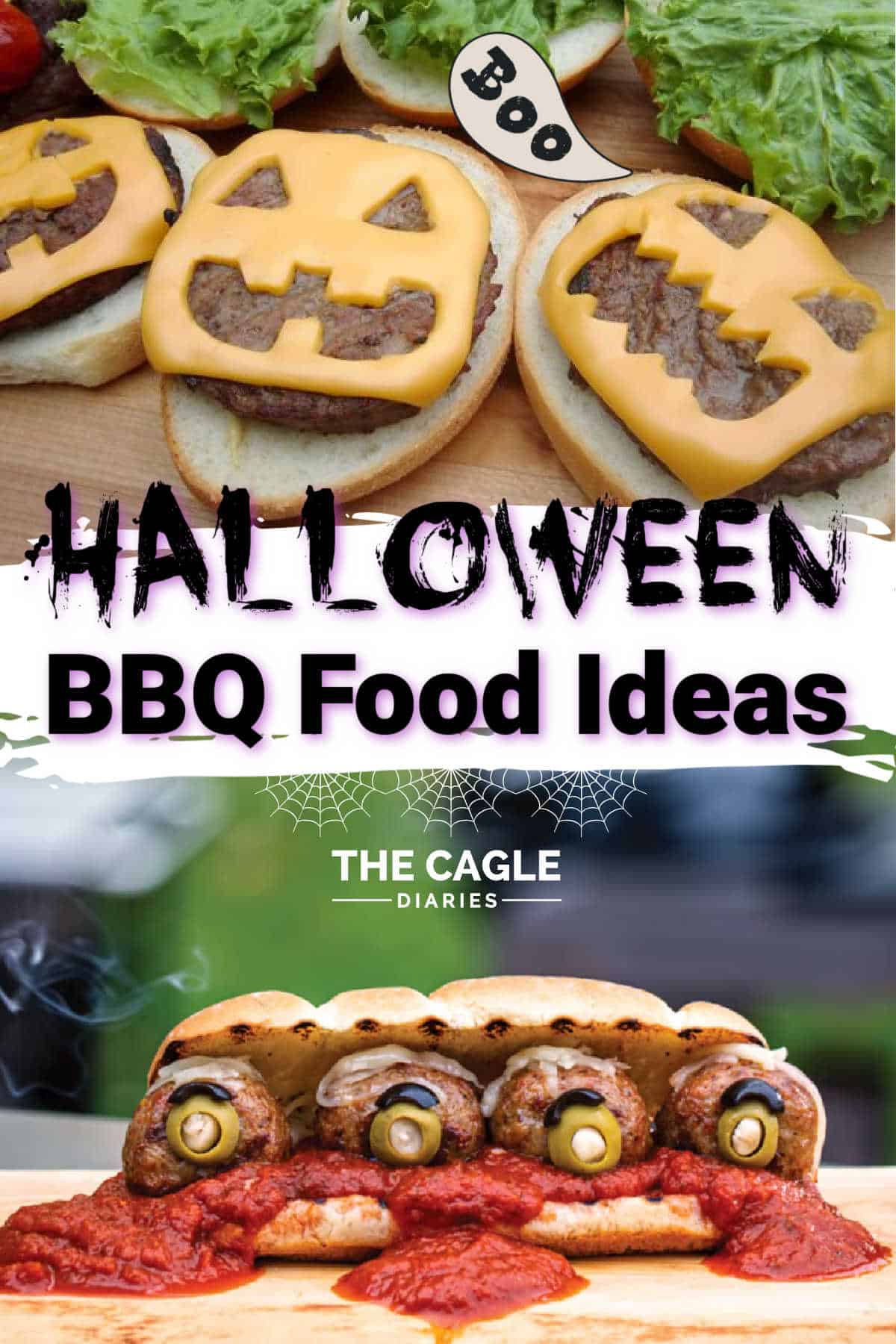 Below is a list of really cool party foods that include the barbecue pit. Halloween dinner never tasted so good.
❤ Sharing is Caring - Like Our Facebook Page ❤
Halloween parties are so much fun, it's a great time to spend quality time with the kiddos. Throw on some scary costumes, add some scary food ideas and bam. Yours is the coolest Halloween get together in the neighborhood.
Halloween BBQ Food Ideas
Add some spooky table settings and a little creativity and your Halloween BBQ will be a huge hit. Halloween recipes get you in the festive mood and below are the perfect recipes:
🧙‍♀️ Other Halloween Recipes