Bring the Oyster Bar to YOUR house! If you're like me and you've been missing raw oysters from your local Oyster Bar there's no reason you can't prepare them at home just like they do there. It's easier than people think and being the dedicated oyster shucker is deemed a privilege.
Next time try these Chargrilled Oysters, they're famous for a reason!
---
---
Oyster Bar
---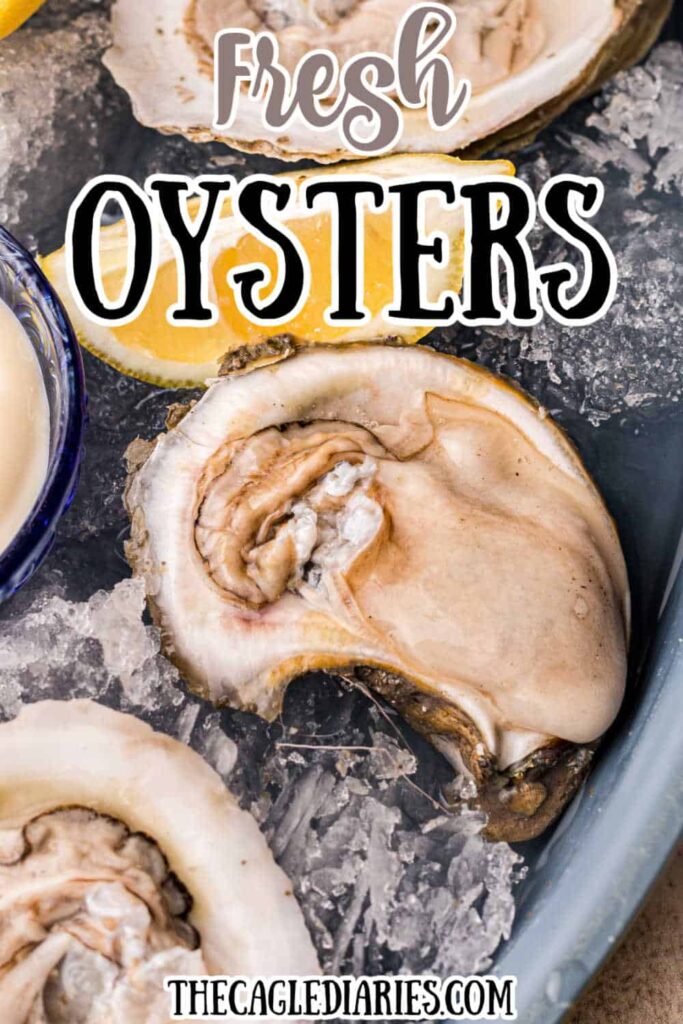 ---
Raw Oysters Near Me
One of the biggest challenges in your raw oyster endeavors will be locating some fresh oysters. You may not be as lucky as we are, we live right by the Gulf and there is an abundance of seafood. We have a selection of places to buy our oysters, I hope it's the same for you.
If you're not sure, just pull up google on your smart phone and punch in "raw oysters near me" - you will have all the nearest places to find fresh oysters. Usually the way oysters are sold, is in a bushel (like a sack), with approximately 100 oysters in there. there will also be shucked oysters sold in pints and quart sizes.
---
Oyster Shucker
After a short survey of a few buddies it seems the favorite oyster shucker (at least in these parts) is the Dexter Russell - see image below;
---
---
The oyster shucker is a shorter blade but it's very strong, to endure the twisting and prying involved in shucking an oyster. This type of blade allows the oyster shucker to pry open the 'bivalve' opening the hinges. Sometimes the blades have beveled sides to get better leverage.
---
Ingredients
---
---
*Raw Oysters*
Oysters on the half shell
Cocktail Sauce
Horseradish
Hot Sauce
Crackers
Lemon wedges
---
Oysters on the half shell are so simple and healthy, they're a huge favorite among my friends here in Louisiana. There are a few things that will get people immediately to my house. A crawfish boil (see my recipe here), a big pot of Seafood Gumbo (see my recipe here) or a bushel of raw oysters - you'll notice it's all food right?.
---
---
A lot of people like an oyster with just hot sauce. Or just horseradish. Personally I like the flavor of using both, along with some cocktail sauce and some lemon juice! Yum. I'm getting hungry just thinking about it...
---
---
Recipe Card
---
Raw Oysters
As good as an Oyster Bar, eating fresh raw oysters at home is easy and delicious. Get your oyster shucker and get those oysters on the half shell and onto some ice, eat right away with some delicious cocktail sauce, horseradish, hot sauce and lemon juice... on a cracker is best.
Ingredients
Bushel of Fresh Raw Oysters
Cocktail Sauce
Horseradish Sauce
Hot Sauce
Crackers
Lemon Wedges
Instructions
Using an Oyster shucking knife pry open each oyster and immediately put that half shell (with the oyster in it onto a tray filled with ice.
Repeat above until there are 12 oysters on half shells on the tray. This is a serving for one person.
On that same tray scatter some lemon wedges and place a small dip bowl of horseradish and cocktail sauce. The hot sauce should be made available on the table, along with the crackers.
Repeat above steps until you have covered the amount of people you will be shucking for.
Notes
A bushel of oysters (usually has 100 oysters). If it is only you, or two of you it may be worth buying the oysters that are already shucked. They won't be as pretty in a shell, but it'll be a little cheaper and less work.
Nutrition Information
Yield

8
Serving Size

1
Amount Per Serving
Calories

82
Total Fat

6g
Saturated Fat

3g
Trans Fat

0g
Unsaturated Fat

2g
Cholesterol

20mg
Sodium

338mg
Carbohydrates

6g
Fiber

1g
Sugar

3g
Protein

2g
---
FAQ's
What is a bushel of oysters?
A bushel is a unit of measurement, but basically it's a sack with approximately 100 oysters.
Oyster Farm - what is this?
It's basically like it sounds. It's a business that breeds and raises oysters, mainly for their shell, meat and pearls.
Oyster Bar - what is this?
A restaurant/bar that specialize in preparing oysters.
What makes oysters salty (or not)?
It's to do with the salinity of the water they are grown in. Salt levels vary from location to location.