Smoked Venison Backstrap is a treat we always enjoy and is one of our favorite ways to cook. Slowly smoked over low temperature really ensures the most tender meat that is full of delicious smokey flavor.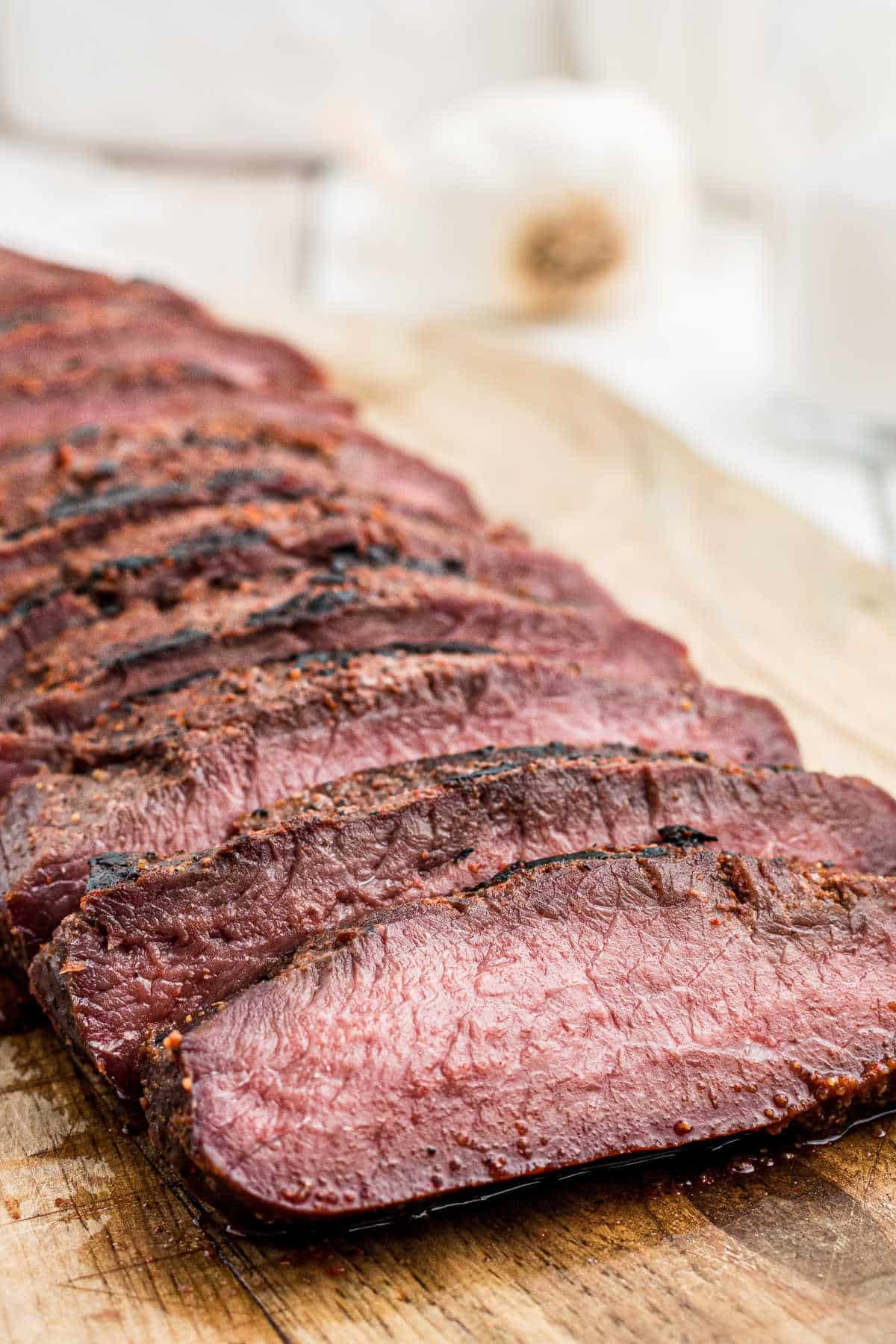 If you can get your deer backstrap fresh and on to the grill before it is frozen, all the better! If you're like us though, and avid hunters there's no way you can eat it all deer meat fresh, you have to freeze a lot.
It's ok though, we rarely get to it in time, we freeze most of ours and it's still just as tender I think.
Backstrap is the most tender cut of venison (or any meat for that matter) that you can get. There are two strips of meat that run parallel either side of the spine.
Jump to:
❤️ Why you'll love it
Using a pellet smoker like we use it is kind of put it on the smoker grill and leave it to cook nice and slow.
Cooking slowly like this really makes a good option for the best tasting venison backstrap you ever tasted with so much moisture.
Venison Backstrap is the most tender cut of meat you'll ever try.
🧅 Ingredients
Venison backstrap
Cornstarch
Onion Powder
Garlic Powder
Smoked Paprika
Chipotle Chili Pepper
Black Pepper
Sea Salt
Brown Sugar
See recipe card at the bottom of this post for quantities.
🥣 Instructions
Step 1: Mix the seasonings in a sealable bag.
Step 2: Remove the silver skin then drop the venison backstrap into the bag with the seasoning and shake around to coat. Allow to sit at room temperature for an hour while you heat up the grill.
Step 3: Add the pellets to the smoker and set the temperature to 200 degrees F.
Step 4: After an hour place the backstrap onto the grill grates, insert a good meat thermometer (probe if you have one attached to the smoker) and close the lid. Smoke for about 1 hour 15 minutes or until it reaches 125°F.
Step 5: Remove from the smoker and make a tent to cover the venison.
Step 6: Turn up the heat on the grill to as high as it will go, or using a grill pan or cast iron skillet that is hot hot - sear each side of the backstrap for 1 minute just to get a nice char on the surface of the meat. Then sit under the tent again for another 15 minutes to rest.
Step 7: On a cutting board, slice into small pieces to serve with some paper towels.
Hint: Using a grill pan is actually preferred as it doesn't take long to heat up. Plus a lot of times I have other things on the smoker/ grill.
🔄 Substitutions and Variations
Venison Steaks - Using this same rub and smoking at the same temperature you could use venison steaks, venison roast or venison loin too for a smoked venison recipe.
Soy Sauce - add some soy sauce to the rub for more saltiness and umami flavor.
Olive Oil - add a touch of olive oil to the spices for less of a dry rub and more of a marinade.
Red Wine - Add some red wine as part of a marinade if you choose.
Citrus Marinade - Add some lemon juice or lime juice for more of a citrus juice marinade eliminating the gamey taste from the wild venison.
Apple Cider - another possible to add to a marinade.
Steak Seasoning - another idea.
❤ Sharing is Caring - Like Our Facebook Page ❤
🔌 Equipment
The following are affiliate links. We are a participant in the Amazon Services LLC Associates Program, an affiliate advertising program designed to provide a means for us to earn fees by linking to Amazon.com and affiliated sites.
You'll need a smoker, naturally, to make a smoked recipe. The below model is the one we use and find it's perfect for almost anything for our family size.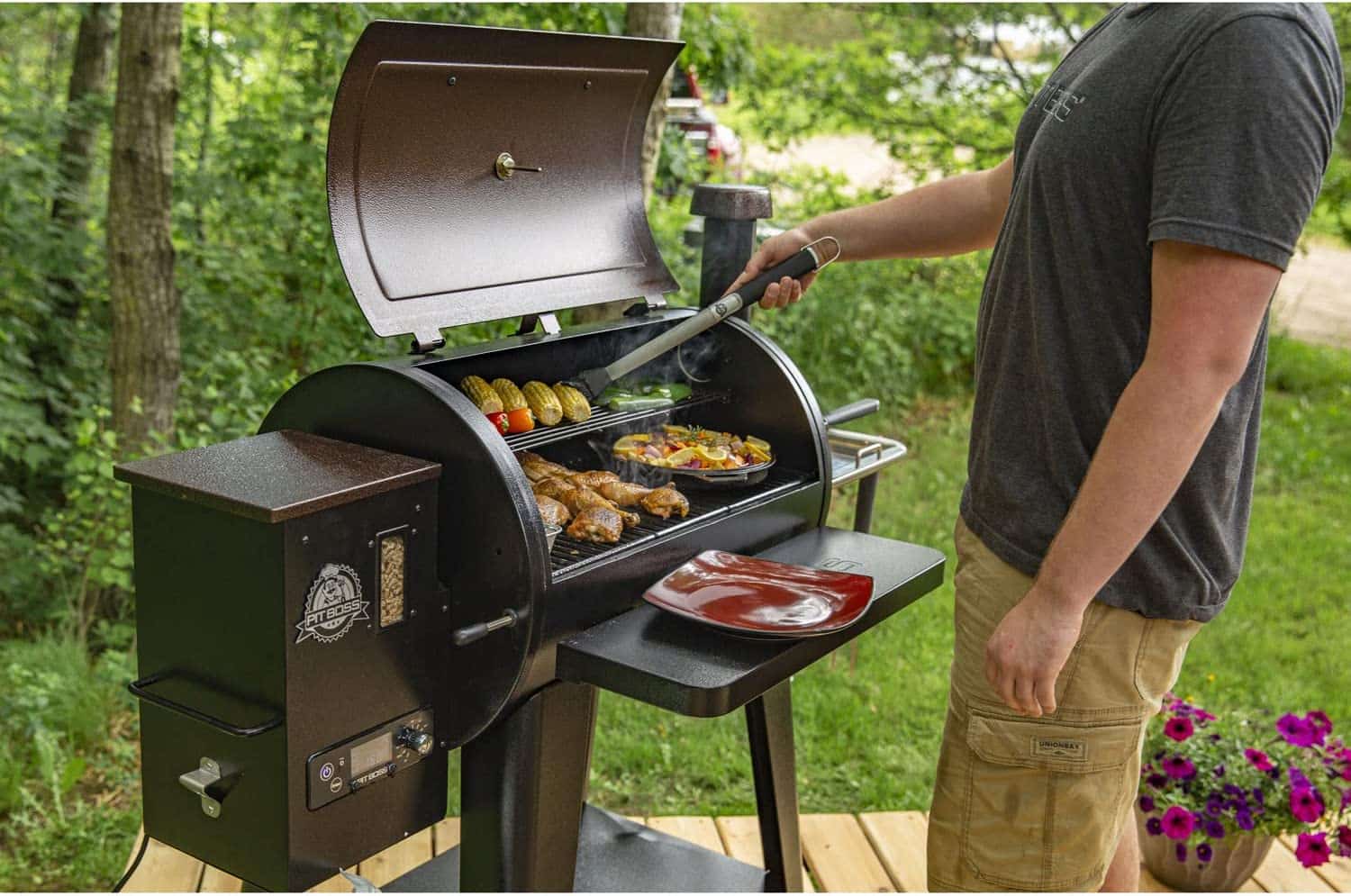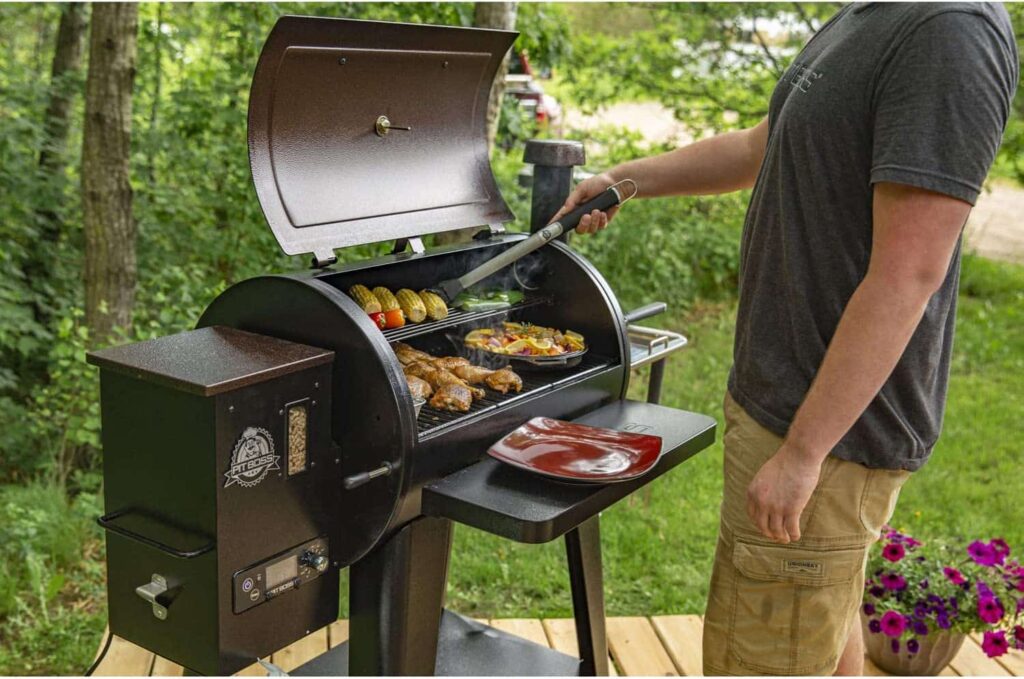 820 Square Inches
Direct and Indirect Heat - This heavy-duty grill can reach low and slow temperatures of 180°F or hot and fast heat up to 500°F.
Other Venison Recipes You Might Like
You should also try my Smoked Queso Dip Recipe too, being as you have the smoker going and my Smoked Mushrooms, smoked meatloaf or Smoked Asparagus.
🧊 Storage
Store in an airtight container in the refrigerator for up to 3 days.
As long as the deer backstrap was not frozen initially this cooked backstrap can be frozen if necessary, for up to 3 months.
💡 Tips
Expert Tip: Share something here that you think is key to making this recipe well, such as: Don't overcook the burgers! Sear the outside and cook to a minimum internal temperature, but they should still be juicy for best results.
---
If you've tried this Smoked Venison Backstrap Recipe or any other great recipe on my site, let me know in the comment section below, how it turned out, we love hearing from our readers!
If you love this recipe please give it 5 stars! ⭐️⭐️⭐️⭐️⭐️
You can also follow me on PINTEREST, FACEBOOK and INSTAGRAM to see more amazing recipes!
Smoked Venison Backstrap
Cook Time:
1 hour
15 minutes
Total Time:
2 hours
20 minutes
Deliciously soft and perfectly cooked to medium rare this smoked venison backstrap has a tasty rub and is smoked over a low heat for the perfect doneness.
Ingredients
2 Teaspoons Sea Salt
2 Teaspoons Light Brown Sugar
1 Teaspoon Cracked Black Pepper
½ Teaspoon Cornstarch
½ Teaspoon Garlic Powder
½ Teaspoon Onion Powder
½ Teaspoon Chipotle Chili Pepper
½ Teaspoon Smoked Paprika
2-3lb Venison Backstrap
Instructions
Mix all the spices together in a resealable bag.
Drop the venison backstrap into the bag and shake around to ensure evenly coated.
Let sit at room temperature for an hour while you heat the smoker.
Using Hickory Wood Pellets (or your favorite pellets) heat to 200°F.
After 1 hour of the backstrap coming to room temperature lay out on the grill of the smoker, insert a temperature probe and close the cover.
Smoke for about 1 hour 15 minutes (or so), until the probe of your thermometer reads 125°F.
Remove from the smoker and place a foil tent over the top while you move onto the next step.
Either bring the smoker/grill up to super high heat, or use a grill pan for the next step. As high heat as you can get it.
Place the backstrap onto the grill (or grill pan) for about 1 minute, just to get a good char on the outside.
One minute each side like that, then remove and allow the backstrap to sit under the tent again for another 15 minutes to rest.
Slice and serve.
Notes
We use hickory wood pellets, but you can use your favorite here if you like.
Due to smokers cooking in different times, I would rather use a meat thermometer to verify the doneness of the venison, you definitely don't want to overcook it!
Recommended Products
As an Amazon Associate and member of other affiliate programs, I earn from qualifying purchases.
Nutrition Information
Yield

8
Serving Size

1
Amount Per Serving
Calories

520
Total Fat

8g
Saturated Fat

5g
Trans Fat

0g
Unsaturated Fat

2g
Cholesterol

269mg
Sodium

724mg
Carbohydrates

2g
Fiber

0g
Sugar

1g
Protein

103g