We're always looking for leftover crawfish recipes, or ways to use up our leftover crawfish tails that we have from our crawfish boil. Especially during crawfish season.
Coming up is a list of my favorites (and this list is always growing).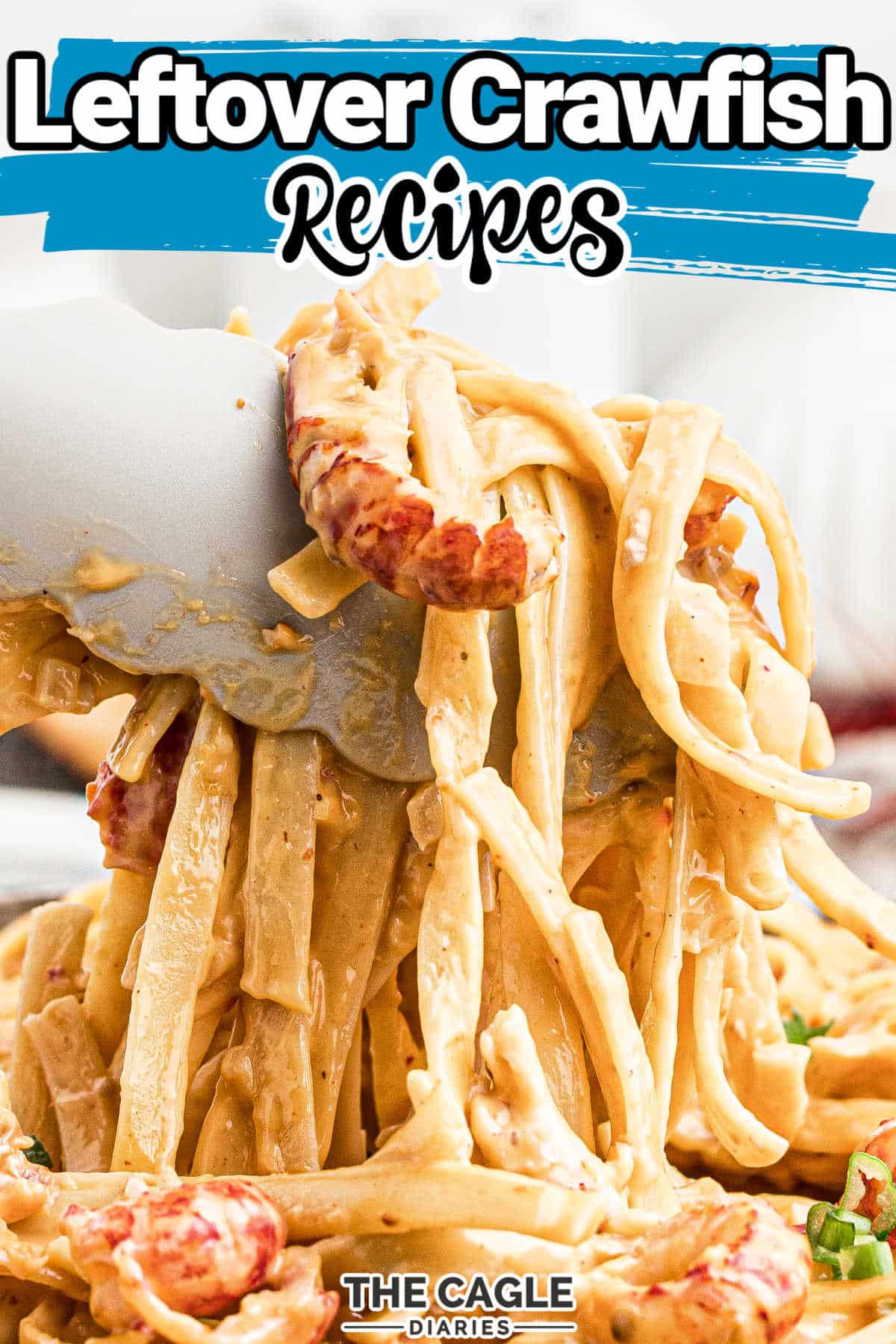 Jump to:
❤️ Why you'll love these recipes
Finding new ways or new recipes for crawfish tail meat is a constant goal for most Cajuns. Standing around the crawfish boil pot you'll find Cajun men discussing recipes and methods for cooking crawfish.

You have to love that!
All of these recipes have been kitchen tested and curated by discussing in great length the best preparation methods, with all kinds of people from different walks of life in South Louisiana.
In the peak of the season, when crawfish prices are lowest this is when you'll see people boiling every weekend. You can guarantee there are bags of leftover tails being put into the freezer, to pull out later. This is when these recipes come in handy.
👩‍🍳 FAQs
How long is leftover crawfish good for?
3-4 days in the refrigerator max. You can also freeze though, for up to 3 months.
Is the yellow stuff in crawfish poop?
Many people believe it to be fat, but in fact it's not. The yellowy orangish substance that you usually find in the head of the crawfish - and you hear about people "sucking heads and pinching tails" - that substance is actually an organ. It's called the hepatopancreas and functions much like most creatures' livers.
What is the difference between crawfish vs crayfish?
They're the same animal. It's just the different names based on the area you grow up. People in the south are more likely to call it a crawfish whereas northerners are more likely to use the term crayfish.
❤ Sharing is Caring - Like Our Facebook Page ❤
💡 Tips
Expert Tip: Reserve some of the veggies from the crawfish boil for use in your recipes too. Like leftover potatoes, fresh garlic or carrots etc. These are packed full of spices from the boil and can really infuse great flavor into dishes you make with the leftover crawfish tails.
Also, reserve the shells from peeling the crawfish, you could make yourself a great crawfish stock, or seafood stock by boiling those shells and crawfish heads with some fresh herbs and leftover spices. You could freeze it for future use too.
Leftover Crawfish Recipes
If you've tried any of these Leftover Crawfish Recipes or any other great recipe on my site, let me know in the comment section below, how it turned out, we love hearing from our readers!
You can also follow me on PINTEREST, FACEBOOK and INSTAGRAM to see more amazing recipes!
More Cajun Food Recipes