Jambalaya is one of my favorite Louisiana dishes. Similar to the Spanish Paella, but with more Cajun and Creole flair. If you're wondering what to serve with Jambalaya you came to the right place.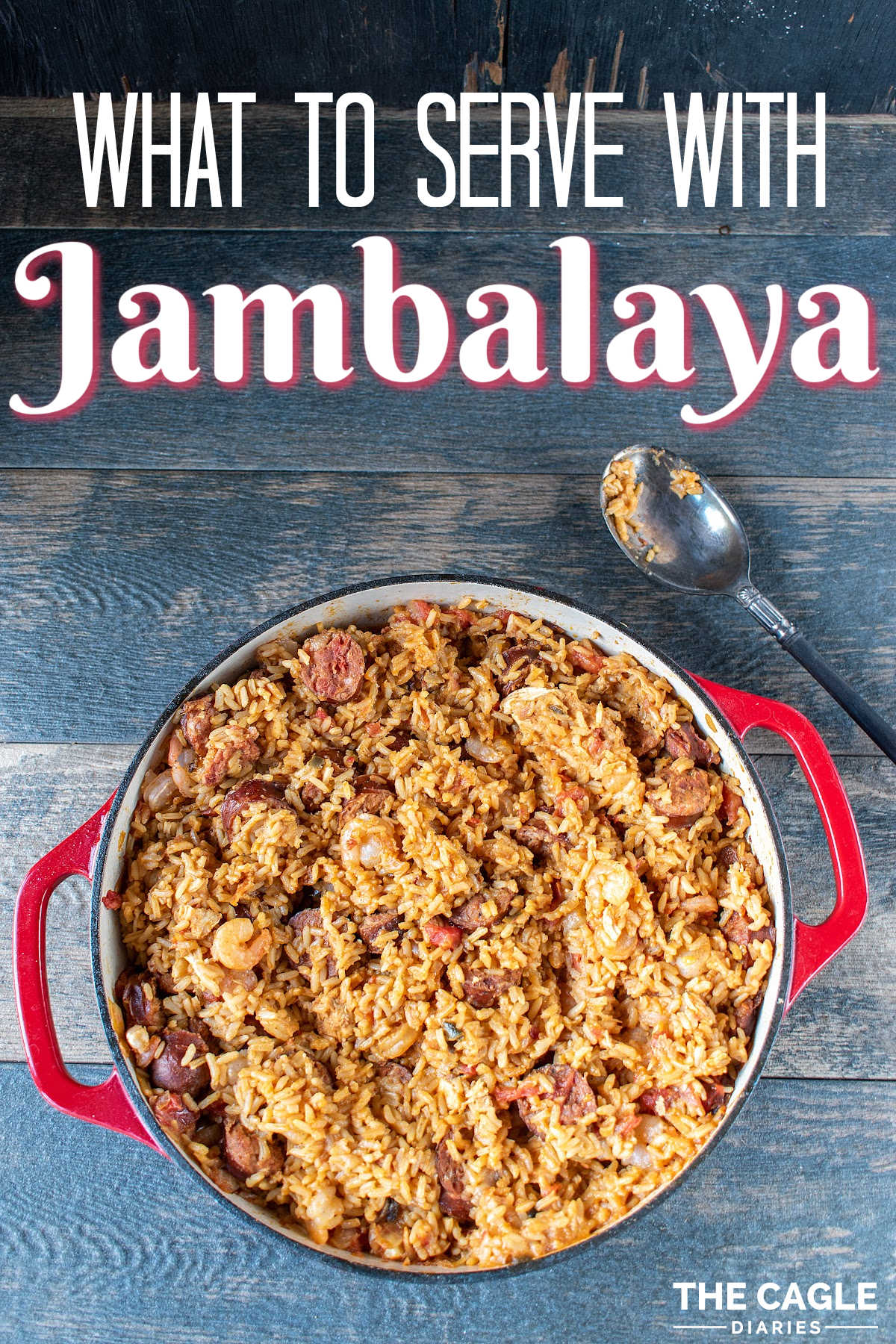 Often served at Mardi Gras parades and festivals throughout the state of Louisiana, Jambalaya is a traditional southern dish as well as a popular dish.
There is a seafood jambalaya, and a chicken and sausage jambalaya (usually andouille sausage) - those are your two most common types. Then, throw in some more confusion - Creole style (with tomatoes) or a Cajun Jambalaya (without tomatoes).
🥣 Dishes for a Perfect Pairing
Following is a list of dishes that pair perfectly to make a complete meal. Jambalaya is typically a main dish, so the following are mostly side dishes for different ways to serve this flavorful dish from southern Louisiana.
❤ Sharing is Caring - Like Our Facebook Page ❤
---
If you like this What To Serve With Jambalaya Post or any other great recipe on my site, let me know in the comment section below, how it turned out, we love hearing from our readers!
You can also follow me on PINTEREST, FACEBOOK and INSTAGRAM to see more amazing recipes!